Internet connectivity is increasingly being seen as a human right in our digital world. Today, most of us can't imagine a world without the Internet, yet only 30% of the world has access to it. Meanwhile, over 85% of the world has cellular coverage and as mobile phones and smartphones become increasingly cheaper, more people are able to access the Internet.
Here are some global initiatives to make the Internet more affordable and accessible to the most remote areas of the world:
At the end of August 2013, Mark Zuckerberg introduced Internet.org, a collaborative effort of Facebook, Ericsson, MediaTek, Nokia, Opera, Qualcomm and Samsung to bring internet access to the two-thirds of the world that are still offline.
Recently, Facebook launched the Internet.org app to Airtel customers in Zambia. The app provides access to 13 basic services without data charges; some of the free services include MAMA (Mobile Alliance for Maternal Action), AccuWeather, and WRAPP (Women's Rights App). Serving as a channel to women's right resources, Internet.org has received praise from Executive Director of UN Women, Dr. Phumzile Mlambo-Ngcuka as she said that, "This technology will empower countless women to make a positive impact on their societies and the world." While the full benefit of internet.org is yet to unfold, it is definitely a step forward in allowing women access to much needed services.
Google's Project Loon pilot project in New Zealand
Starting with a pilot project in New Zealand in June 2013, Project Loon is Google's initiative to provide "balloon-powered internet for everyone." Loon balloons float on the stratosphere and rise and descend with wind patterns to their desired direction of travel, while special antennas in people's homes allow them to connect with the Loon network for online access. In 2014, Project Loon aims to continue their effort to make internet access possible for hard to reach areas by establishing a ring of connectivity of multiple loons around the 40th parallel.
3. BRCK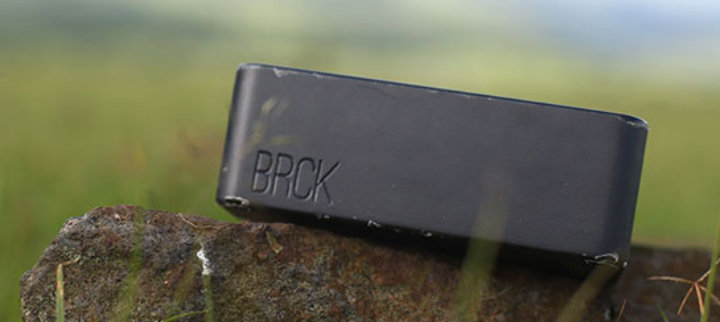 From the makers of Ushahidi, Crowdmap, and the iHub in Kenya, comes BRCK, a $199 connectivity device designed for use in areas with minimal electricity and internet connections. Built to perform in off-the-grid areas, BRCK works with any 3G enabled SIM card in over 140 countries, has a virtual mobile network operator (vMNO) for connectivity without a SIM card, and also has an external GSM antenna port to support connectivity. Designed by the developing world, for the developing world, BRCK claims that "if it works in Africa, it will work anywhere."
4. Oluvus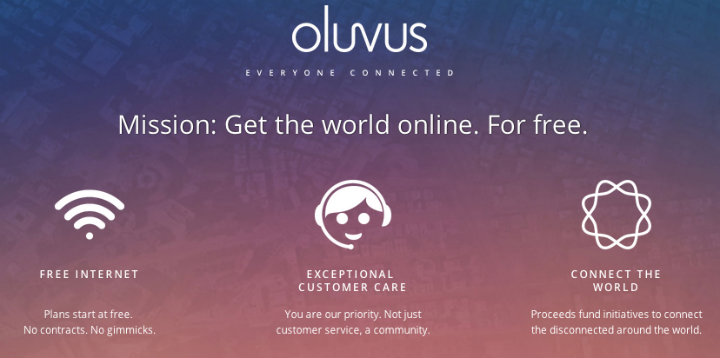 With a mission to "get the world online for free," Kosta Grammatis is following the footsteps of Facebook and Google in the race to provide free internet connectivity.  Set to launch later this year, Oluvus plans to provide basic internet services for free in the U.S. and use the profit from additional services purchased by their customers to fund connectivity projects in the developing world. Oluvus's first project is set to take place in the world largest refugee camp, Dadaab Refugee camp in Kenya.
What's next for internet expansion?
As tech giants Facebook and Google tackle the global lack of internet access, they are sure to be ahead of the game. While Facebook's internet.org's success is too early to tell, Google commemorated a successful 120-day afloat of one of their Loon balloons on 7th August proving they can withstand harsh weather conditions. Google and Facebook are also expanding their internet initiatives considering drones and satellites to deliver the Internet to more people.
Critics have questioned the end goal of the various internet initiatives that are emerging, labeling them as "gateway drugs" to their product among the unreached population. Despite the critique, the pursuit to provide internet access to the world combined with the power of internet connectivity to change people's lives cannot be denied.
Challenges lie ahead for these internet initiatives as they deal with regulatory issues such as spectrum/net neutrality as the U.S. Federal Communications Commission (FCC) has been criticized for trying to regulate. Google's Loon project may face challenges controlling air traffic for its string of loon balloons and BRCK's may not withstand all crises while claiming to be crisis-friendly. Those unable to afford computers, laptops, or tablets, are able to leapfrog technology to use mobile phones to access the Internet, making it increasingly empowering in the developing world. The future for internet initiatives looks bright as more businesses and organizations look to reach new customers online by providing internet access worldwide.
Where do you think these internet initiatives are heading? Tweet @techchange or comment below to share your thoughts.