By: Emma Demers, TechChange 2021 Summer Fellow
Over the last two years I have fielded a lot of questions about my two main areas of interest, education and user experience design. For many curious onlookers, education studies and UX/UI design studies present as two very different pedagogies, and thus, they require an explanation from me about how I can combine two seemingly unrelated areas of work.
I always appreciate those people who are interested in hearing more about my decision to pursue both interests. The following is a brief explanation of how I plan on leveraging my experience at TechChange to better serve the education community this upcoming year and beyond.
Following my completion of undergrad in June 2020, I moved from New Hampshire to D.C. to pursue a year of service with AmeriCorps. I worked for an AmeriCorps National partner organization called Literacy Lab, which provides one-on-one reading help to students in DC Public Schools.
As you can imagine, moving to a new city and starting a new job amidst the pandemic came with a lot of unexpected challenges. But I don't think anyone at Lit Lab was really prepared for the level of chaos that would befall DCPS, especially Title I schools, and especially during that first fall of the pandemic. It was admirable to watch how DCPS staff and faculty rose to the challenges posed by online learning, but many of the issues they faced were unfamiliar and unrelenting.
Flash forward to this past summer; I traded in my reading assessments and student data tracking for course evaluation reports and user interviews here at TechChange. Having the opportunity to dive deep into adult online education after spending a year trying to teach kids over Microsoft Teams felt like a wonderful break. For nine weeks, I watched TechChange members put so much of their time and effort into creating engaging and productive experiences for their partners and participants; it was truly a joy to spend my time learning from my new teammates.
A few weeks ago, I started my second year of AmeriCorps. This year I am a VISTA member (meaning I'm sponsored by the national AmeriCorps organization) and I am working at Garrison Elementary as a community partners liaison. Already I can tell that the work is very different from my work last year in that I spend much more time on capacity building and community building, and my work is largely in-person (which is both terrifying and exciting after working virtually for over a year). As I begin my work at Garrison, I can already see how my past work at TechChange can help me solve for gaps and discover new opportunities to strengthen elementary school processes, and also help me reflect on my past year spent online teaching.
An Empathetic Approach
The difference between adult and student education planning that most immediately caught my attention was the extremely high level of empathy and research that went into planning TechChange's online experiences. I was impressed by how much care and inquisitiveness went into identifying participants' needs over the course of their time with TechChange. As a UX/UI designer, I appreciated the methodologies that go into creating a TechChange course. And to TechChange's credit, they really emphasize human-centered design. Meaning that team members interview potential participants, work closely with their partners, and consider every aspect of a participant's virtual needs (which vary greatly from their in-person needs). As the TechChange Summer Fellow, I spent almost all of my time analyzing the successes and challenges (which were few) of TechChange's virtual synchronous courses. Much of the successes stemmed from participants feeling like TechChange facilitators could anticipate participants' needs and adapt throughout the course to make participants feel heard.
Although I give DCPS a lot of credit for adapting to virtual teaching amidst a pandemic, I must say that more emphasis could have been placed on observing students prior to the start of virtual teaching, or talking to students and gathering their feedback the way people gather feedback from adults. One of my biggest takeaways from online teaching is that elementary students are people too — they deserve the consideration and respect that we give to adult learners. Their learning needs can and should be met. And the onus to be adaptable and engaging shouldn't rest with classroom teachers; I believe DCPS has a responsibility to create a support system for students and teachers wherein both parties feel comfortable and heard. Too often the focus for classroom teachers is how to maintain a semblance of order in their classrooms (both online and in-person); I can see now that there were opportunities last year for DC educators to intervene and provide teachers with the tools they needed to increase student engagement and passion for learning so that teachers could have focused on teaching.
To put the problem in product development terms: the students should be the users, and their needs should be well-studied and prioritized. While the implementers of the education experience should be familiar with the students' needs (and the teachers I've met definitely are familiar), many other parties have the responsibility to step in with research-backed strategies to accommodate online learning challenges. Education delivery should be a team effort.
Strengthening Ties with Stakeholders
As the new community partner liaison at Garrison, I spend much of my time listening to community stakeholders; our wonderful principal and assistant principal, the school dean, our head of after school programs, teachers and coaches, non-profit directors, the president of the Parent-Teacher Organization, among many others.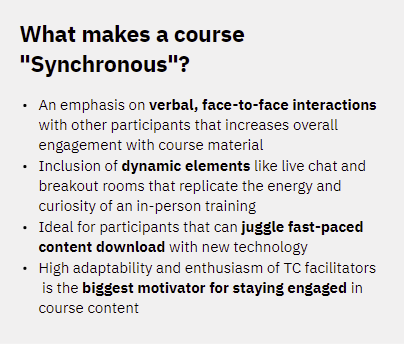 The relationship between TechChange and its partners is vastly different from the way I work with Garrison's community partners, but there's a lot to be gained from TechChange's co-creation approach to designing experiences with their stakeholders. The open-ended nature of brainstorming with a new partner prior to course design provides so much opportunity to create an experience with myriad benefits. As I've begun introducing myself to Garrison's partners (both old and new) I have found the most productive and creatively-minded conversations with partners are the ones where we spend time discussing our goals for our potential partnership. Framing the partnership with such intentionality really drives us to enthusiastically dive into new programs, new goals, and new opportunities for the students. And for my position in particular, I'm always cognizant that these partnerships are usually pro-bono for Garrison, and that many of our partners are donating their time to help our school (students and teachers alike).
Big-Picture Planning
One of the wonderful aspects of my Fellowship was the opportunity to synthesize a large amount of qualitative data all together; by analyzing feedback and user interviews regarding TechChange's synchronous offerings, I had the chance to interpret insights across different courses (which were each tailored to a different audience and contained different learning objectives). Making those cross-course connections was key to my understanding of the strengths and challenges of TechChange course development as well as my familiarization with participants' needs and constraints. If I were to have stayed on after my fellowship, I think I could have used my research to pursue even deeper understandings of both participants and the course development process.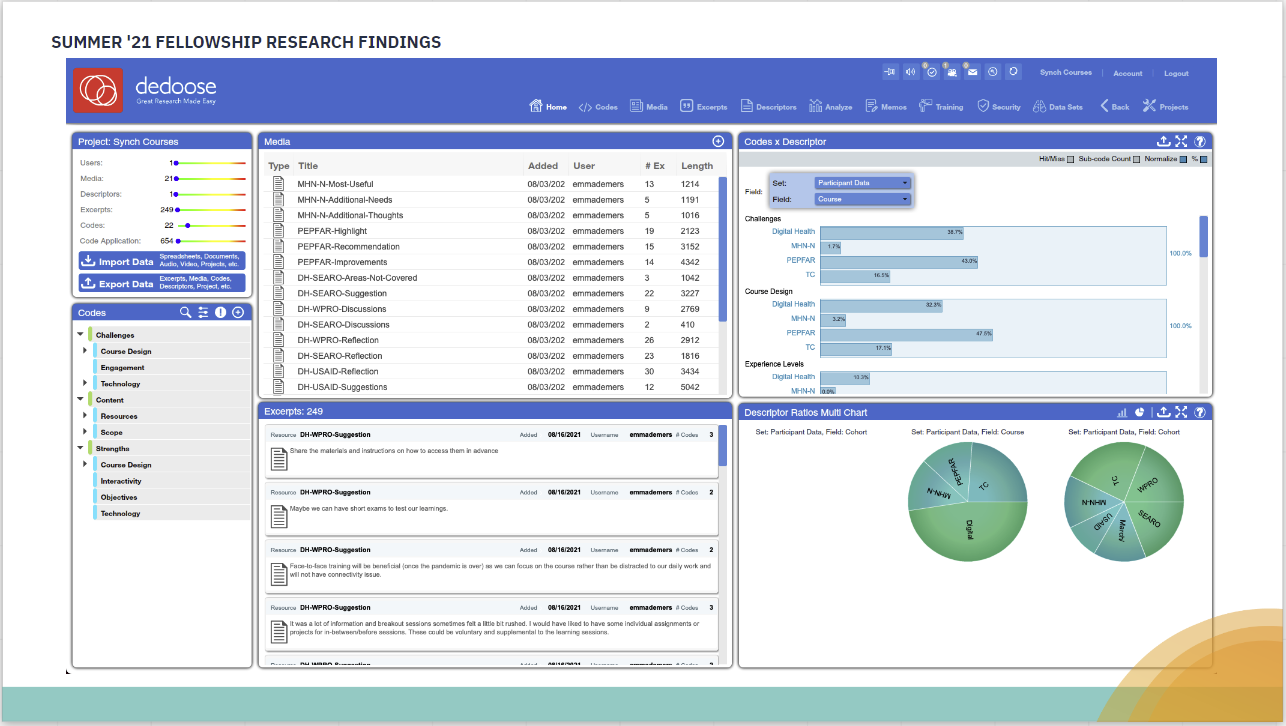 But in my current capacity, I already hope to use that same kind of thinking to approach challenges within Garrison. One of the issues I want to address is a lack of organization within the after school program; there is an incredible amount of work that goes into planning after school care for students, and much of that work is completed by teachers, corps members from places like City Year, and team members from non-profits like Kid Power. With so many actors involved, coordination has been tricky, especially after a year of minimal in-person programming. As the community partner liaison, I'm in a unique position to approach this challenge by combining the expertise and suggestions from a variety of parties involved. I am already prepared to approach this problem using a tried-and-true design methodology (loosely speaking: research, brainstorm, design, test, iterate) and I am confident that I will be able to support my school better having had experience in design research.
Although I am no longer working in a design capacity, my work in education design research has truly shaped how I approach my work as a member of the DC education community. And while I am no longer teaching virtually or studying virtual teaching, I have learned so much about education and online engagement that I know will help me as I strive to support Garrison students, educators and partners. At the very least, my summer at TechChange has provided me the opportunity to reflect deeply on our roles as education developers/implementers, and for that I am very grateful.