This guest post is by Sara Buzadzhi a past participant in TC309 Mobile Phones for Public Health. Can't wait for June 3? Sign up for TC105 Mobiles for International Development launching on March 4th, which will feature a week on public health.
While the use of various mHealth applications and text-messaging services are
surging in both high and low-income countries, Russia has been somewhat behind
the curve in adopting these solutions to address health issues. The Russian NGO I
work for, the Health and Development Foundation, has been striving to change that,
introducing the country's first national mHealth programs.
This January, HDF launched a new nationwide program for clients considering and
undergoing infertility treatment. This initiative, IVF/ART School uses an innovative
-combination of traditional and mHealth approaches. The target audience, women
and their families, will be reached through a multi-tiered approach including offline
seminars with reproductive health specialists at clinics; social networks, a program
site, and regular, interactive webinars online; and text messages to participants'
mobile phones. This comprehensive approach will enable us to maintain a strong
connection with our target audience, each component informing and reinforcing
program messages, and provide them with multiple chances for interaction with
peers and experts.
Why IVF?
The demographic situation in Russia has been a point of concern for the government
and the general population since birth rates began to decline in the last decade of
the 20th century. Population increases in the last several years have injected some
optimism into the discussion, but state and public organizations are still eager to
do what they can to promote population growth (including monetary incentives for
pregnant women and mothers).
Against this background, the need for easy access to assisted reproductive
technology treatment for couples dealing with infertility issues is clear. In fact, the
Russian government recently announced that infertility treatment would be covered
under the free state insurance starting in 2013.
But while financial support is important, it is also vital that women and couples
seeking treatment, or considering seeking treatment, are well informed as to their
options, and are receiving the emotional support that can greatly influence the
success of infertility treatment. That is where the IVF/ART School can play a key
role; program participants will receive expert, unbiased information and support
from several sources, including their peer group, increasing the likelihood that they
will maintain treatment until reaching a successful outcome.
Text4baby Russia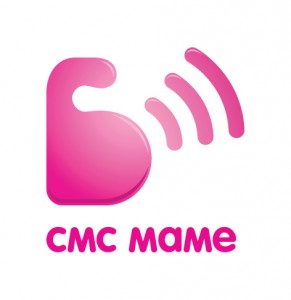 HDF's first national mHealth program was Text4baby Russia, a nationwide maternal
and child health text messaging program that will celebrate its one-year anniversary
this February. Through this program, new and expectant mothers receive
information on caring for their health and the health of their children through free
text messages to their mobile phones. Subscribers receive 1-2 texts per week on topics like nutrition, safety, substance abuse prevention, legal rights, breastfeeding, and more.
Text4baby Russia (SMSmame in Russian) is based on the successful U.S. program
text4baby, but was significantly adapted by HDF and its government and medical
community partners to ensure that the messages meet the specific cultural and
socio-economic needs of its Russian target audience. HDF is currently piloting a
webinar series to address text message topics in greater depth, and plans to launch
the series in early 2013.
We would be happy to hear from any organizations/individuals working in similar
areas, as we have found international collaboration and knowledge sharing (in
forums like the TechChange course we attended, Mobile Phones for Public Health)
to be very helpful in developing and disseminating our work. Follow HDF and their projects on Twitter: @HealthDevtFound @Text4babyRussia @IVFSchoolRussia