Google Africa has a new Manager of Policy – Ory Okolloh.
Okolloh, co-founder of the very successful crowdsourcing platform, known as Ushahidi, recently announced that she will be stepping down as Executive Director, and stepping into the new position with Google.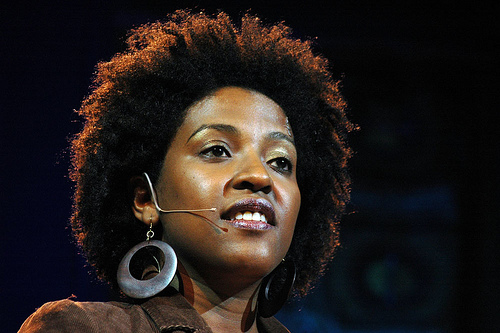 While news about Google decisions usually focus on domestic policy or business acumen, this announcement signals a new era for the California-based company. The appointment of Okolloh to Manager of Policy in Africa has the potential to be a very beneficial move for not only Google, but for the people of Africa as well.
Okolloh, a Harvard trained lawyer originally working from South Africa, started Ushahidi following the 2007 elections in Kenya, as a means for people to report incidents of violence. Since it's inception over three years ago, Ushahidi has evolved from a simple crowdsourcing application to what the New York Times has called a "new paradigm in humanitarian work." Google will only benefit from her experience and work with Ushahidi.
The appointment of a Manager of Policy is not the first step Google has taken towards work in Africa. Over the past few years, the Google Africa team has been "striving to make the Internet part of everyday life in Sub-Saharan Africa". Most recently the company's operation in Africa has begun engaging in a host of activities in the region, including, but not limited to: gmail and Chrome in Amharic and Swahili, YouTube South Africa, University Access Programs, Google SMS and Google Trader. With Okolloh's experience and passion for the people of Africa, her addition to the team will prove to be invaluable. Okolloh will work directly with different parties such as, government officials, policy makers, and industry leaders to develop policy and strategies in areas relevant to the Internet in Africa.
And while many have wondered why Okolloh has chosen to leave her position with Ushahidi, a promising position in a company with an immense amount of potential; she addresses these concerns by saying: "it is a huge opportunity to bring Google's resources to bear as far as the growth and development of the internet in Africa (and hopefully a reminder of why I went to law school in the first place!)."
It is this passion and excitement that will propel Google into an important player in the growth of the Internet in Africa.
Photo credit: http://www.flickr.com/people/knightfoundation/