In case you missed any of it, there have been a few very interesting developments recently on how technology is being used, developed and shared for social change purposes. Below are three cases that may tickle your fancy and are definitely worth spreading the word about.
————————-
1. Sameer Hajee and Off-the-Grid Electricity: In the race to make renewable energy available to developing communities, Sameer Hajee has established himself as  key player. This young Kenyan-Canadian was awarded the prestigious UNEP Sasakawa Prize, of $200,000,  in Bali, Indonesia for his efforts to provide sustainable off-the-grid energy. Hajee's company, Nuru, is built on a platform of social change and economic empowerment for the young and disenfranchised in underdeveloped regions and currently has projects planned or running in Africa and India. According to Hajee, he was inspired by the plight of rural poor who have traditionally used kerosene for energy: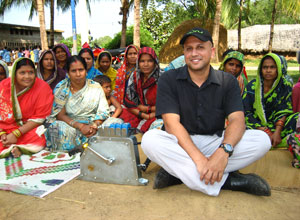 "Two billion lack access to energy sources across the developing world. In India I visited them and found they spent a quarter of their monthly salaries on kerosene…You see kerosene is also carcinogenic and that hits so many women and children who breathe these kerosene fumes in their closed, tiny huts."
The money from the prize will be used to build the machines that energize the light bulbs out of bicycle parts in Kenya, Rwanda and India. Turns out, the pedal-powered lights are also inadvertently great for exercise!
Hajee was selected by Nobel Laureate and pioneer of the Green Belt Movement Wangari Maathai, UNEP Executive Director Achim Steiner, Former Sasakawa winner Mario Molina and Wawako Hironaka of the Nipon Foundation. Nuru's design was particularly attractive to the award judges because it has an in-built job creation mechanism,  is easily replicable and all around cost-effective  in terms of production, price of purchase for villagers and cost of maintenance. The inventors developed a payment scheme via micro finance to encourage participation and garner the confidence of the target population.
Photo credit: http://onislam.net/english/health-and-science/science/450659-muslim-inventor-provides-off-the-grid-electricity.html
————————-
2. What do you get when you cross the competitive streak of tech nerds with a charitable cause? The 14th annual Build Your Own PC Race in Las Vegas. Contenders for the title include journalists, computer mechanics, tech-curious students and even "celebrity geeks" but this year's winner was Stephen Fung, a journalist, who managed the feat in under five minutes! The charity component of the race is sponsored by CA and Systemax who donate complete PCs to the National Center for Missing and Exploited Children. Check out a video of this year's winner:
————————-
3. According to the BBC's Newsnight, the EastWest Institute has drafted a proposal for cyber war "Rules of Engagement" to be introduced at the Munich Security Conference this weekend. The document makes parallels to the Geneva and Hague conventions, calling for greater attention and preparation for cyber space security threats. The fact of the matter is that governments currently have very  minimal capacity, organized infrastructure and standard protocol for responding to attacks on systems or protecting not only military cyber apparatuses but also civilian and emergency services structures. What's more, just like in non-state actors are playing an increased role in international security issues, the cyber wars can be waged and fought by companies, individuals or other entities.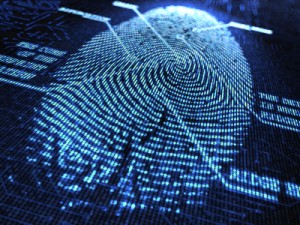 The recognized need for cooperation and coordination on cyber security is agreed upon by both Russia and the U.S. and representatives from these two states will be spearheading the discussions in Munich so stay tuned in the next few days!
Photo credit: www.pikeresearch.com