We are excited to announce the creation of a new Anti-Corruption Compliance training designed for company leadership, compliance officers, and all staff in emerging markets around the world! Created for our partners at the Center for International Private Enterprise (CIPE), this 40-minute course runs through the basics of how to design and implement a compliance program, teaching users about the many forms that bribery can take, how to avoid conflicts of interest, and how to boost accountability within a mid-sized company, among many other topics.
This course presents the perfect use case for online teaching: the audience is global, so the most streamlined and cost-effective way to disseminate this training is online. The course is also targeted at new compliance personnel in leadership roles, so the content is concise and streamlined to achieve the greatest impact.
It is also fun to take! We have all sat through boring compliance trainings, but this colorful course features a lively avatar named Isabel to guide you through course content, offers up carrots (as opposed to sticks) to reveal ways to incentivise compliance, provides red flags to assign to companies that exhibit risky behavior, and lets you click on a clipboard to reveal additional tips for a successful compliance training.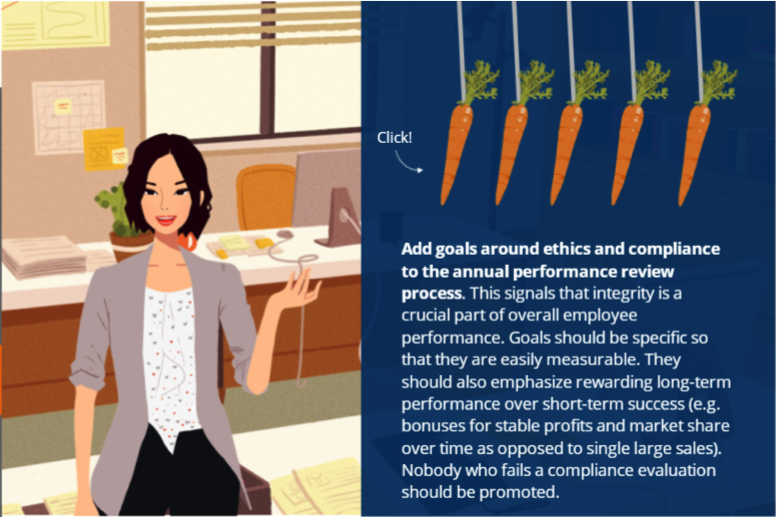 This course is a strong example of how to teach essential soft skills to business leaders in many different cultural contexts, as opposed to, say, a technical training that teaches someone how to use a particular software. While both are important, many have the perception that it is impossible to teach soft skills online, and this is one of our many courses that seeks to prove that you can not only use online learning to disseminate knowledge, we can also use it to try to change behavior.
This is also the first time TechChange has implemented a "freemium" model on our platform: users can take the course for free, but if they would like to receive a certificate of completion, they must pay a small fee. This certification can add to the legitimacy of a company trying to prove to potential investors in risky markets that they are committed to taking all possible steps to combat corruption in their industry. At the same time, it makes the content accessible to all who may need it or are interested in compliance!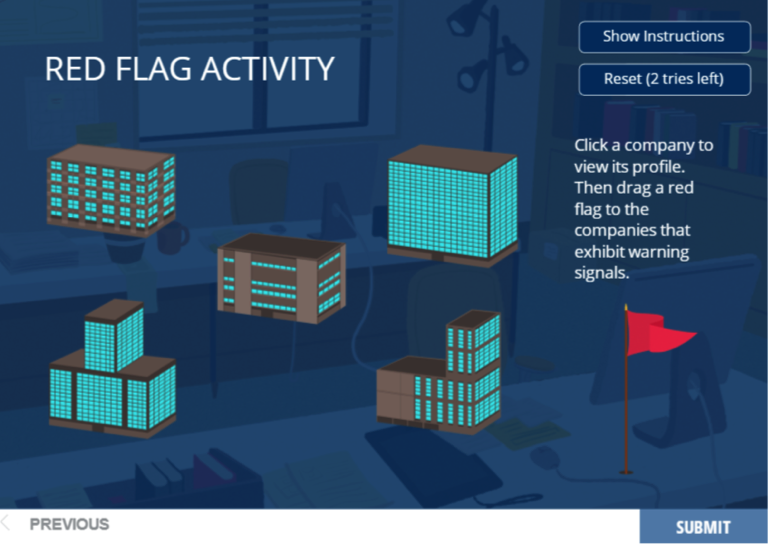 We look forward to creating more trainings that teach these critical skills to promote social good! Click here to check out the course yourself! Click here to read CIPE's blog post about the course!