What does urban design have to do with mental health? By 2050, at least two-thirds of the global population will live in cities, which means urban public health is fast becoming a priority. Policymakers, architects, designers, urban planners and others are starting to think seriously about how to design our cities in ways that reduce health issues like obesity or breathing problems, but one key aspect of urban public health can find itself under the opportunity radar: mental health.
The Centre for Urban Design and Mental Health (UD/MH) hopes to change this. Launching this week in Washington DC, this startup think tank seeks to answer one question: how can we design better mental health into our cities? UD/MH plans to bring together interdisciplinary thinkers and doers to share ideas and find solutions. They will curate research, provide analysis, showcase innovation and host interdisciplinary dialogues in cities all over the world.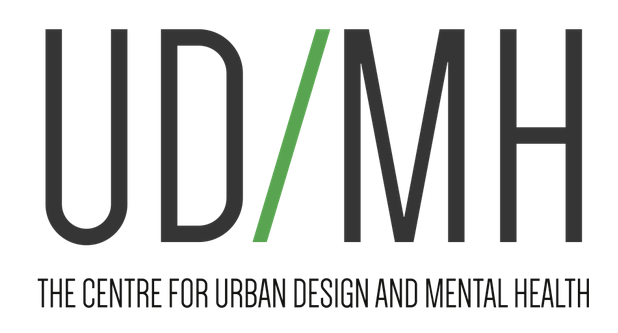 We know cities can make us happy. For example, they can facilitate social interaction, deliver low-stress commutes, and may provide us with lovely green spaces. But we also know that cities can also make us less than happy. City living is associated with increased depression, anxiety, and even schizophrenia.
Can we adapt the urban environment to improve our mental health and wellbeing? And how can mobile technology help?
Right now, mHealth is emerging as a promising tool to help us understand how urban design affects mental wellbeing. The Urban Mind Project is a current London-based pilot research project that invites people to regularly track their mental wellbeing over the course of a week via a mobile app, which relates their feelings to different aspects of the urban environment. The researchers hope their results will inform future urban planning and social policy on urban design and mental health.
"We can use digital technologies to try to understand how the built environment affects us, affects our well-being and our health, and maybe it sounds a bit too optimistic, but I think it must be possible to build better environments," says Andrea Mechelli, the lead investigator on the study. "It seems an obvious thing to do, but it's not really happening. Often, urban planning is motivated by other reasons. Why should it not be motivated by people's well being and health?"
The Urban Mind Project is a collaboration between King's College London, J&L Gibbons, Nomad, A&E, the Van Alen Institute and the Sustainable Society Network+. They aim to analyze the data and demonstrate how urban environments affect mental health. One example is looking at the way urban environments can influence whether a person is more or less likely to develop an addiction. If you happen to be in London, you can sign up to participate here.
If you're not in London, you will soon be able to start tracking urban design and mental health via your phone using Gensler's new PoppySeed app. PoppySeed plans to crowdsource how different city locations make people feel, and direct them to locations that others associate with positive emotions. The data being gathered by this app is also poised to feed into future decision-making around urban design. Right now, you still need an invitation code to join the fun but here's a video that gives an overview of the app. mHealth for urban design and mental health is in its infancy, but it is growing and this is an exciting time.
As the Centre for Urban Design and Mental Health gets underway, we can look forward to the results of these experiments, and to others sharing their innovative mHealth projects on the think tank's Sanity and Urbanity blog. In the meantime, other ways in which urban design can improve mental health will be explored at the UD/MH launch event on July 7th. A limited number of tickets are still available here.
Interested in learning more? We will be exploring initiatives like UD/MH in our upcoming Mapping for Social Good online course that begins on July 20. 
About Layla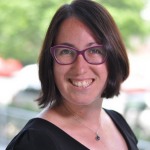 Layla McCay, a TechChange mHealth alumna is a psychiatrist, health policy specialist, and adjunct professor in international health at Georgetown University. Trained at the Maudsley Hospital and Institute of Psychiatry in London, she has worked for the World Health Organization, the World Bank, and several global health NGOs. She is passionate about the determinants of mental health and how people interact with the built environment. Layla is the Director of the Centre for Urban Design and Mental Health, launching on July 7.