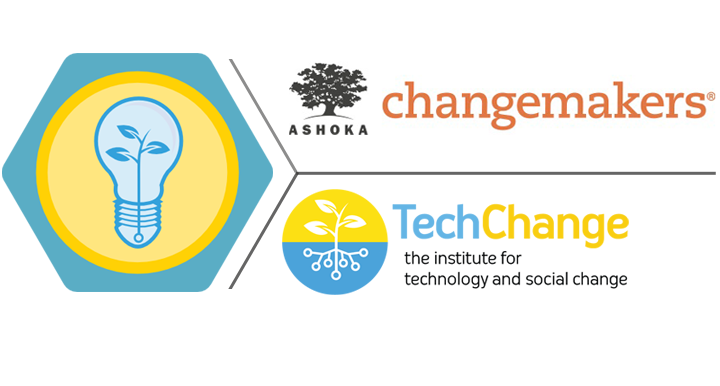 We're excited to partner with Ashoka Changemakers to launch an online course on Social Intrapreneurship this February 25 – March 21, 2014! This four-week online certificate course on "Entrepreneurial Strategies for Social Innovation Within Institutions" aims to empower employees at private, public, and nonprofit institutions across the world with the tools and mindset of a lean startup entrepreneur looking to change the world by implementing socially innovative ideas within their organizations. For employers of these institutions, it discusses ways to foster a culture of innovation and staff engagement that drives social change.
What do you need to become an intrapreneur? How can employees of organizations promote social good?
TC108 will give participants experience with pitching, planning, advancing, and executing innovative and socially conscious programs within large organizations. Activities are geared to assist and inform organizations and individuals that want to cultivate and promote innovative, lean start-up, entrepreneurial approaches within their workforce to promote social good and provide an opportunity to engage with like-minded professionals. The course creates a global network of individuals who can expect an interactive learning experience to share ideas and strategies.
Social Intrapreneurship bootcamp: Changemaker competition and takeaways
Course participants will go through a customized Ashoka Changemakers concept formation and evaluation process and engage with accomplished guest experts who are leading social intrapreneurs at their companies, providing an insider's view of what makes a good social intrapreneurial project proposal and what it takes for these ideas to stand out. By the end of the course, participants will have a two-page concept note, one page budget and powerpoint pitch for an innovative social change idea to be targeted to a specific organization. The TechChange/Ashoka Changemaker committee will review each concept note and once considered viable under the course principles, the approval will result in a TechChange Intrapreneurship Certification.
Join our learning community of Intrapreneurs
We couldn't be more excited to be working with Ashoka, who has supported social intrapreneurship and entrepreneurship through programs such as the Ashoka Changemakers, the League of Intrapreneurs, and more for over three decades.
We're also excited that Joe Agoada will be back to facilitate this course in February. He's honing his intrapreneurial chops as a featured speaker at the 2013 Intrapreneurship Conference in Barcelona this week. Follow his live tweets from the conference @joeagoada and also from Jennifer Estevez @socialqgroup to follow the latest on Intrapreneurship.
Check out the syllabus and register now for the course to lock in early bird rates. Contact nancy [at] techchange [dot] org if your organization is interested in booking a group discount rate. Any questions on the course itself? Please email Jennifer [at] techchange [dot] org.
###
About Ashoka Changemakers:
Changemakers convenes and connects high-potential changemakers, their ideas and resources, through the power of collaborative competitions and partner networks.
Changemakers builds on Ashoka's three-decade history to engage a global network that embodies the Ashoka vision where "Everyone is a Changemaker". In order to realize this vision, the world needs people to gain the skills and resources to collaborate on solving complex social problems. Visit changemakers.com to learn more.
About the Facilitator
Joseph Agoada is the Resource Mobilization Coordinator for the UNICEF New York headquarters' Social and Civic Media Section, and founder of the mobile mapping project, UNICEF-GIS. He also implemented UNICEF's 2010 World Cup in My Village initiative in Rwanda and Zambia. Joe is a recipient of several awards for his activism including: 2008 International Youth Foundation a Global YouthActionNet Fellow, 2009 Starbucks Shared Planet Grant Honoree, and 2012 Google Personal Democracy Forum Fellow. Joe has spearheaded the Intrapreneurship courses at TechChange, and is a featured speaker at the 2013 Intrapreneurship Conference in Barcelona. He graduated the University of Wisconsin-Madison and Johns Hopkins School of Advanced International Studies.