If you are interested in using technology for peacebuilding consider taking our course, Technology for Conflict Management and Prevention, starting July 23rd. 
Social media plays a major role in raising awareness about mass atrocities. In the most visible example, Invisible Children's Kony 2012 video has garnered more than 90 million YouTube views. But the utility of social media for preventing atrocities goes beyond advocacy—a utility that the U.S. government (USG) should explore and embrace. How can the USG best leverage these tools for its atrocity prevention efforts?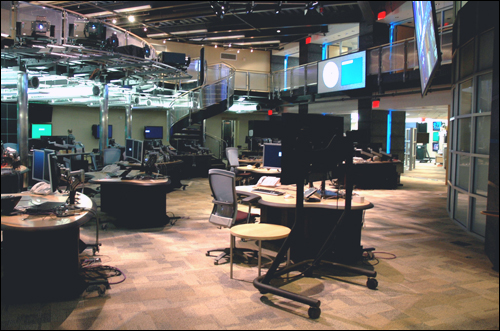 For one, the White House should commission a study that assesses the value of creating a Mass Atrocities Prevention Center (MAPC) to collect, analyze, and distribute intelligence on atrocities from all relevant sources including social media platforms.
There are, of course, dangers in establishing new bureaucratic structures. In many cases, they muddle lines of communications and authority. But, certain new structures have significantly enhanced the USG's response to complex threats. One such example is the National Counterterrorism Center (NCTC), which could serve as a model for the MAPC.
The NCTC was created as a fusion center for intelligence from a range of disparate sources on terrorist activities.
As with terrorism, there is a wide range of potentially useful sources for garnering intelligence on atrocities. Social media platforms that are household names—YouTube, Twitter, and Facebook—can be used for documenting and warning about atrocities. Less well-known but equally useful initiatives such as Ushahidi and Small World News can serve a similar purpose.
Organizations are already using these tools to bring atrocities into the public eye. Amnesty International's Eyes on Syria and Resolve's LRA Crisis Tracker are two notable examples in this regard.
The USG should now look at ways to leverage the information from these and other "open" (i.e. unclassified) sources in its atrocity prevention efforts.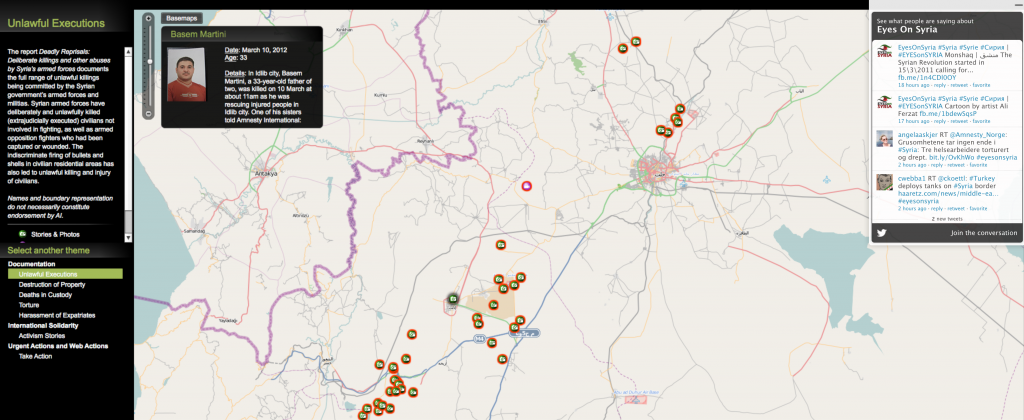 The MAPC would thus build a strong working relationship with the intelligence community's Open Source Center given that, based on the center's stated mission, it's theoretically best positioned to collect intelligence from social media platforms.  As an independent center, the MAPC would then be able to synthesize open source with classified intelligence on atrocity threats.
A challenge brought by social media and other technological developments is the tsunami of information now available on any given event. In fact, humans today create as much information every fifteen minutes as collected by the Library of Congress in over two centuries. And endemic in the information overflow is falsehoods and untruths.
The 2008 Albright-Cohen task force on genocide prevention readily recognized these challenges:
"The bounty of information—which can only be expected to grow in the future—does not necessarily ease the analytic challenge. First, the amount of material can be overwhelming, and second, it is hard to judge the accuracy of the reporting. For example, a crucial and difficult task for analysts is to distinguish systematic killing of civilians from more general­ized background violence, as most if not all mass atrocities occur in the context of a larger conflict or a campaign of state repression.  The accuracy of analysts' warnings will also depend on the extent to which they can identify warning signs or indicators of genocide and mass atrocities."
The MAPC should have a directorate—based on the NCTC's Directorate of Strategic Operational Planning (DSOP)—that develops an analytic framework for managing the high volume and veracity of intelligence flows. The MAPC's version of the DSOP would inter alia identify the most relevant sources, develop a framework for analyzing social media, and create a comprehensive mass atrocity prevention intelligence strategy that synthesizes open and classified sources.
In sum, social media could be an important tool for improving the USG's intelligence on mass atrocities. But the intelligence community and policymakers won't be able to leverage these sources unless the USG has the bureaucratic structure in place do so. As of now, this structure doesn't exist. The White House should consider standing up a MAPC to change the status quo.
Andrew Miller recently participated in TC104: Global Innovations in Digital Organizing. He works on conflict prevention at a Washington, DC think-tank and can be found on Twitter at @andrewmiller802.