The core project of the San Francisco based non-profit Censorship Research Center (CRC) — Haystack: Good Luck Finding That Needle — has recently been under much uncensored scrutiny.​
In 2009, CRC — run by Austin Heap (Executive Director) and Daniel Colascione — created the flagship proxy software that allowed Iranians to get online in a post-election climate of censored Internet. In its initial days, Heap and Haystack got much praise — and rightfully so — as it was created with positive intentions to help voiceless Iranians find their voices online. The role social media played during the election aftermath — which saw the much disputed victory of incumbent Mahmoud Ahmadinejad over Green opposition candidate Mir-Hossein Mousavi — shaped the online Green Movement. Digital cameras and smartphones soared high in the air, capturing everything from protester chants to the tragic death of Neda Agha Soltan, and it was all uploaded to the Internet for the world to see.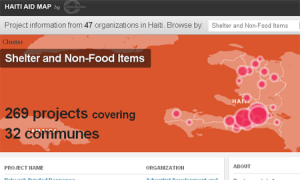 The media had a field day with Haystacks and Heap, who was granted the 2010 Media Guardian Innovator of the Year Award. How could we media folk not have been provoked by a 20-something year old guy and his business partner making and spreading software that directly promoted online freedom of speech, in the face of a strictly censored regime, and in today's prominent digital era? It's exciting stuff! It's important stuff!
On 14 April 2010, in light of "the Obama administration recognizing the importance of Internet access to democratic movements around the world," the software — though unavailable for public download — was granted a U.S. license for export to Iran.
But how long lasting would this exciting and important development be?
First, the Twitter Revolution — coined by protesters organizing themselves on the streets via Tweets — was criticized and renamed the Twitter Devolution. Now, Haystack's needle has been found.
By mid-September 2010, Heap told the BBC: "all functional copies of the software had now been withdrawn." Today the official Haystack website says: "We have halted ongoing testing of Haystack in Iran pending a security review. If you have a copy of the test program, please refrain from using it."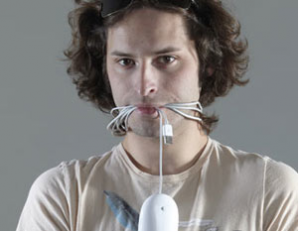 After examining a copy of Haystack, skeptic and tech blogger Evgeny Morozov and Tor's chief advocate Jacob Appelbaum, have not been shy in debunking the software as unsafe. Posted via Twitter on 13 September 2010, according to security professional Appelbaum: "Haystack is the worst piece of software I have ever had the displeasure of ripping apart." As a rebuttal to criticisms given by Morozoy, Heap voiced opinion in his blog post "Brain Dead Journalism."
In his resignation email, Haystack developer Colascione admitted to both the immaturity of the software and his mistakes: "…there was plenty of error on my part too, of course. I should never have allowed that damned "test" program to be distributed at all…" On his blog, Heap — saying he would step down from his CRC leadership position — also owned up to his wrongdoings: "…and there was a constant, draining race to meet expectations — expectations that, in retrospect, I created, sometimes without meaning to…" But, Heap is keeping strong, refusing to give up his fight for the 30% of the world that suffers under strict censorship.
Heap told interviewer Brooke Gladstone, in an interview with On The Media in May 2010: "It's always going to be a cat-and-mouse game…" Thus, in challenging the game, here's some questions Appelbaum suggest the media should have asked before Haystack became a celebrity: "Do you have an open design that has been peer reviewed? Do you have a diverse set of users? Do you have a decentralized architecture or a centralized one that allows you to monitor everyone and everything that uses your tool? Does it make promises, like magically encrypting the Internet or making everything perfectly secure? Is it easy to update? Do you do security through obscurity? Do you say, oh, we can't give you a copy of this because, well, that would be telling?"
Viva Iranians. Viva Free Speech. Viva Open-Networks. But first and foremost, in the name of technology and peaceful social change, Viva Online Safety For All!!!
​