This past summer TechChange supported a week long workshop for USAID's Digital Development Advisors (DDAs) and other Digital Champions scattered across the agency.
This amazing group of 25 humans are driving forward incredible technological innovation and digital agendas inside USAID missions around the world from Kenya to Vietnam to Colombia.
It was truly inspiring to bring this cohort together to facilitate incredible connections between them and other headquarters staff and support them in developing some new skills along the way.
We also put together a session on AI tools for presentations, research, and summary analysis with my TechChange colleague Benjamin Seebaugh.
The week also included hearing from experts like Jane Munga from Carnegie Endowment for International Peace (thank you Jane!)
And some excellent site visits to Google and Microsoft learning about the latest AI tools that have development applications, cybersecurity trends and tools, and more! Huge thank you to Zoe Mentel Darmé and Ria Strasser-Galvis for making our visit to Google possible – such a blast!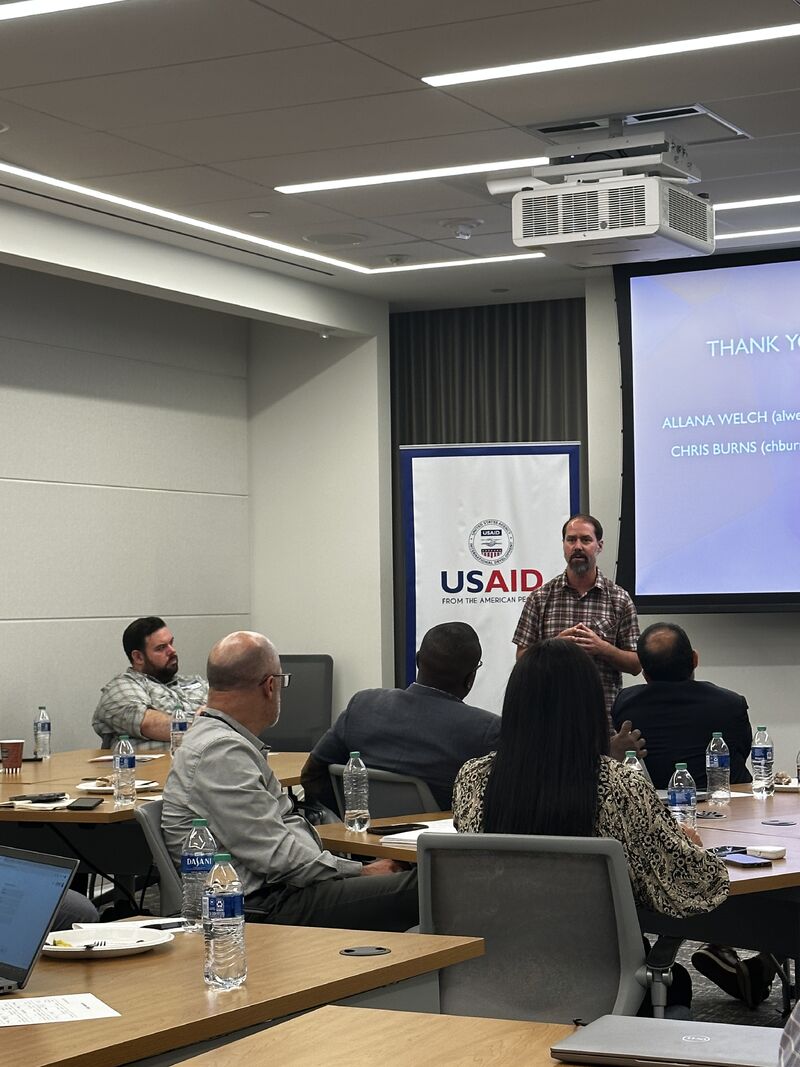 And finally huge thank you to the TechChange team Nandini Harihareswara, Morgan McKay Meyer, Lara Henneman for your tireless work to make this happen. And of course to Development Alternatives Incorporated and the Digital frontiers team for supporting us.
I'm coming away very inspired by the digital work that USAID is implementing around the world. This work is clearly poised to grow in scope and relevance in the years to come and this group of DDAs will undoubtedly be leading the way.