When you hear the word blockchain, what comes to mind? A purely speculative cryptocurrency? An over-hyped technology trend? Here at TechChange, we like to unpack those claims in our four week Blockchain for International Development course. We also believe that the best way to learn about decentralized ledger technologies, is by doing. Here are some ways we encourage students to engage with blockchain technologies outside of our online learning platform: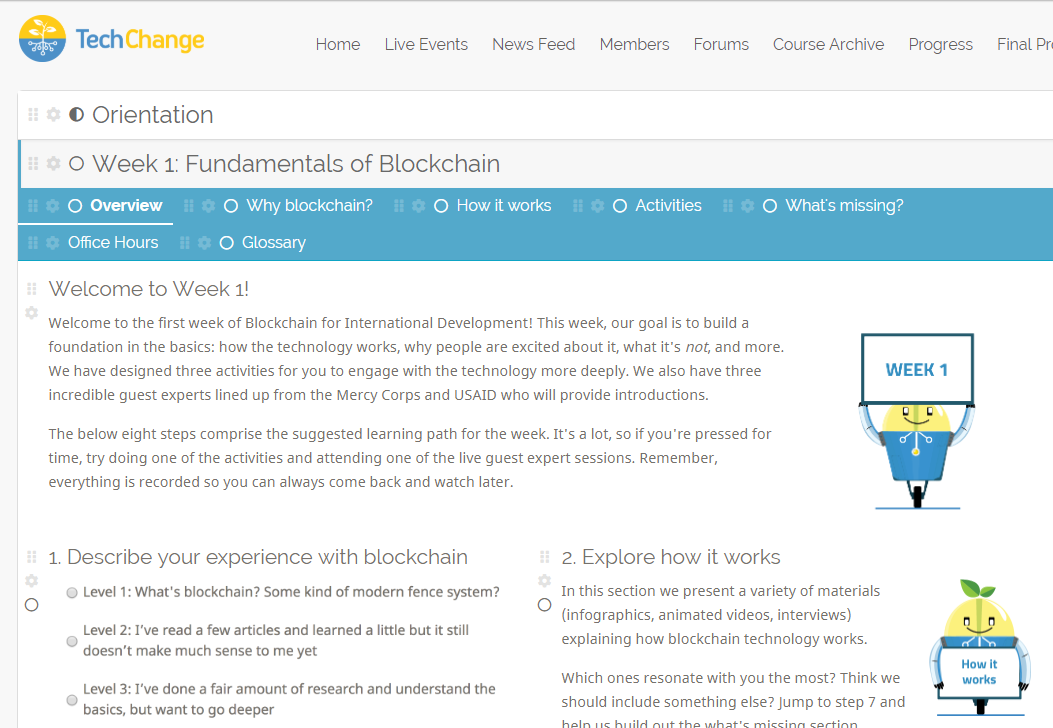 As we announced earlier this year, TechChange teamed up with Learning Machine to issue course certificates using blockchain technology. Today, the first round of courses certificates will be issued to those who have completed the course in 2018. This mean individuals will cryptographically own their digital record of certificate achievement. This record can be independently verified anywhere in the world!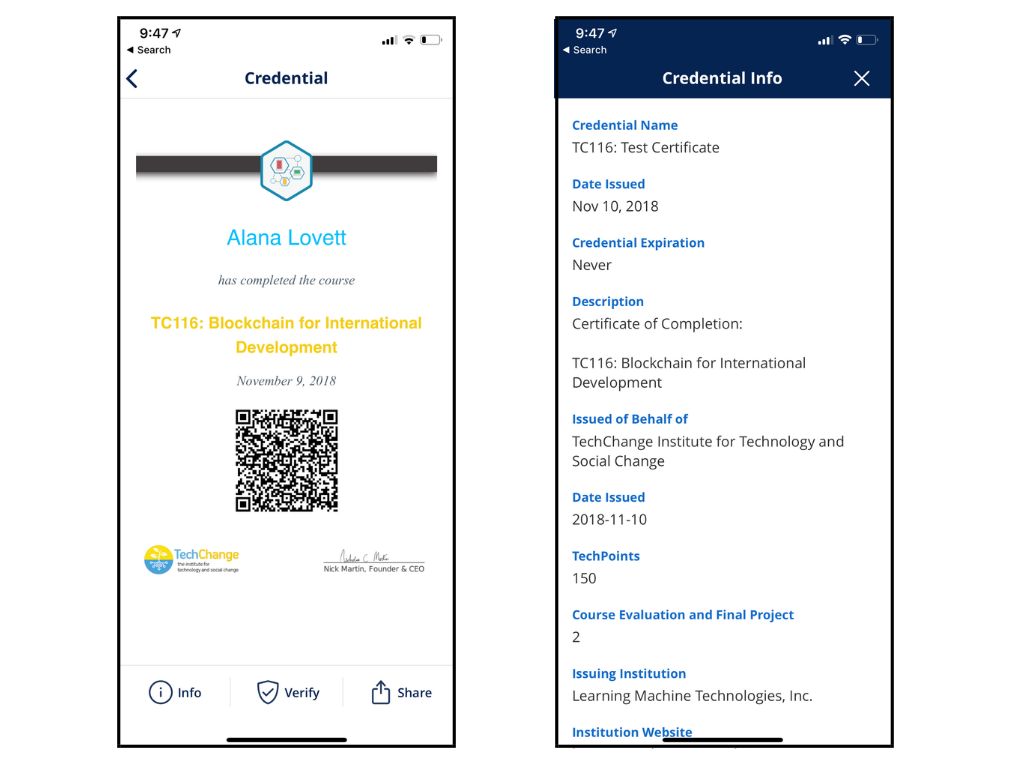 This is an important feature to the Blockchain for International Development course as the material covers not only technological fundamentals of these distributed technology systems, but also use cases for international development. Issuing user-owned credentials and secure authentications is an often cited potential use of blockchain technology. The end-user experience of participants managing their course certificate powered by blockchain technology gives important insight into realistic expectations when applying this technology phenomenon beyond the alternative financial sector.
Participants also had the option to manage their own digital wallet and receive a batch of Stellar Lumen cryptocoins in both offerings of the course. New to the September edition of Blockchain for International Development was the giveaway of 1000 Stellar Lumens to the most engaged online participant.
We are excited to announce that Petra Vujakovic is the winner! Petra raked in 368 TechPoints, had perfect attendance to the live guest expert session, and presented about decentralized digital identity in the participant panel for her final project. From her high engagement in forums to the thoughtful response posts, it is no wonder that she is the recipient of the 1000 Stellar Lumens. Many thanks to runner ups who came close and to all participants who contributed to a lively course environment.
If you have taken and completed the Blockchain for International Development course this year and have questions about receiving your blockchain certificate, please send an email to courses@techchange.org.
A special thank you to Instructional Design Fellow, Amber Seira, for help in facilitating this course!