I truly enjoyed the four-week TechChange course on Agriculture, Innovation and Technology thanks to Nick, wonderful guest speakers and brilliant classmates. I grasped the understanding of the current status in utilizing information and communication technologies (ICTs) for agriculture (ICT4Ag) and challenges and opportunities that lie ahead to facilitate the effectiveness of ICT4Ag. As part of my final project, I interviewed Mr. Vikas Choudhary, Senior Economist in the Global Food and Agriculture Practice (GFADR) at the World Bank.
Q: What do you consider the primary role of ICTs for agricultural processes?
ICTs play a significant role primarily in helping farmers and other stakeholders make effective decisions, and therefore are effective information delivery tools when used in agriculture. Agricultural processes are a sequence of decision making for farmers: what kind of seeds to grow, when and where to grow them, how and where to store commodity, at what price to sell, etc. These decisions have largely been based on farmers' past experiences and their own interpretation of agricultural conditions. However, farmers increasingly face difficult decision making situations due to irregular seasonal and weather patterns caused by climate change. Therefore, through real-time data collected on various decision factors such as weather, soil quality, and crop maturity, not only can agricultural processes be more efficient, but also the farmers can make better and timely decisions in each process. ICTs also enable farmers make informed decisions in agricultural products transport and marketing by providing information on market prices and reducing transaction cost.
Q: What is the process through which this information delivered to farmers? How does it lead farmers to take right actions?
There are four steps in information delivery that we need to keep in mind for ICT4Ag: data generation, analysis, synthesis and dissemination. Each step, then, requires different considerations to take in designing ICT4Ag (summarized in Table 1). The key to successful ICT4Ag is to provide data in a consistent and integrated manner so that all aspects of information delivery are taken into account.  
Table 1. Steps to ICT-led Information Delivery in Agriculture
Steps

 Considerations

Data Generation 

   Data should be

high-quality

and

localized
Data Analysis

   Analyze data that is

necessary and relevant

to farmers (implications)

Data Synthesis

   Scientific data need to be communicated in a language or format that is    

easily comprehensible for farmers
Data Dissemination   

   Data need to be

coupled with recommendation of actions

farmers        could take; Collaboration among stakeholders is especially important
Q: How is the private sector participating in information delivery in ICT4Ag?
While there are various types of the private sector involved in the ICT4Ag, one of them would be the companies that have been engaging in information selling, such as Reuters and Bloomberg Terminal. These companies now serve as business platforms for agricultural information delivery and are making efforts to provide much more reliable information to their client base. One example is Reuters Market Light service in India, which is a SMS subscription service to sell agricultural information for farmers. Also, there are businesses that buy commodity and seasonal forecast at higher rates. Therefore, there is a market formed among different business actors in information delivery.
In addition, there are new businesses that are trying to come up with different business models. For example, a company would generate big data from the weather infrastructure that the company has set up and makes profits by selling the information to different types of companies with different interests such as FMCG and logistics companies. There are various sectors of the economy for whom the access to reliable, relevant, topical and high quality data is key. The realm that was traditionally considered as public sector is becoming more private sector as businesses set up their own mechanisms for the on-ground weather data gathering, the utilization of satellite data or the combination of both. However, the private sector participation is still in the trial-and-error stage as business models continue to evolve.
Q: What do you consider are the greatest innovation implementation challenges?
Some of the biggest challenges are lack of hard and soft capacities, customization of data and accuracy of information. First of all, not only the current level of infrastructure, but also lack of human capability of understanding, analyzing and interpreting data is the first hurdle to fully unlock the benefits of ICT4Ag. We need to make substantial efforts to build capacity of the local implementing agencies to disseminate data necessary to farmers. Secondly, customization is critical. The provision of information needs to be tailored to specific regions. However, it is still difficult to figure out how to customize certain information to a particular target level. Next, the accuracy of information is another challenge. The predictive tools for collecting data are usually based on the predictive models, which sometimes do not work accurately. And when information is not accurate, the financial loss of farmers can be thousands of dollars. Therefore, ensuring reliability and accuracy of the prediction is very critical as it builds confidence among people. The good news is the accuracy of information is gradually improving as information is validated from more and more data sources, especially through machine learning, which helps refine the predictive models. In addition to overcoming these challenges, providing relevant, not just any, information is also important.
Many times, we are first drawn by flashy and new technologies before thinking about the essence of content. However, content is what matters after all and is key to all processes. We need to be sure about what information we are delivering, how relevant and accurate the information is, how tailored the information is and what the actual benefits that the information can bring to the farmers. Only if these criteria are met, the benefits of the information enabled by ICTs will take off.
Note: You can find Mr. Choudhary's insights on ICT and Agricultural Market Information more at https://olc.worldbank.org/content/ict-agriculture.
About the author: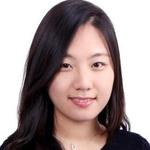 Hyea Won Lee works as an ICT Policy and Cybersecurity Researcher at the World Bank, and is a M.A. Candidate at Johns Hopkins School of Advanced International Studies (SAIS). She recently completed our TechChange course on Agriculture, Innovation, and Technology.