What role can mobile phones play in distributing a survey and collecting feedback and data from respondents? In particular, how can we use mobile technology to reach out to and engage individuals in developing countries that tend to be underrepresented in global surveys?
In the recent My World 2015 survey launched in December 2012 in honor of the end of the Millennium Development Goals in 2015 and the establishment of a new "post-2015" global development framework, the United Nations Development Program, the UN Millennium Campaign, the Overseas Development Institute, the ONE campaign, and over 700 on-the-ground grassroots organizations as well as international and local information technology companies created and continue to implement a worldwide survey seeking to collect the opinions of individuals everywhere on what matters most to them when it comes the future.
Survey respondents are asked to vote on 6 out of a possible 17 policy priorities, including a fill-in-the-blank priority that the individuals can add themselves. The survey aims to examine the public policy priorities of individuals across the globe. The survey allows respondents to choose 6 out of 16 pre-selected priorities or to submit their own priority in a 17th 'fill-in-the-blank' option. Respondents have participated in the survey via pen-and-paper ballot, via a central website, and through mobile technology (SMS, IVR, and a mobile application).
Here are five findings on the ways mobile phones have been leveraged for distributing the My World 2015 survey:
1. About 20% of over 2 million votes have come in via mobile phones.
2. Over 70% of the mobile phone respondents live in developing countries. These participants came from nations that score low on the Human Development Index (versus 31% in the overall survey).
3. More men have responded via mobile than women. (at a rate of 2 male respondent for every one female), and respondents via mobile tend to prioritize better job opportunities at a slightly higher rate than the majority of respondents.
4. Mobile distribution benefited heavily from local and international partnerships and, as with the web, more immediate and centralized collection of the data was possible. In implementation, the mobile phone promotion and distribution of the survey differed slightly from the pen-and-paper and web distribution of the survey.
5. A survey is only as effective as its promotion and distribution. Local and international partnerships helped distribute the survey through targeted high tech, low tech and no tech campaigns. Promotion for all three of the survey distribution methods included integrated campaigns targeting specific national and regional audiences as well as ongoing global efforts to raise awareness and foster interest in the survey.
How do these results so far compare to your own surveys? What kind of mobile data collection methods have you used in your projects and organizations? What challenges have you faced in gathering this feedback and engaging with survey participants in developing countries?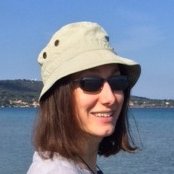 Linda Warnier is a Communication Officer at OECD and an alumna of TechChange's Mobiles for International Development online course. She develops and implements digital strategies and uses paid and free tools to plan and perform online impact assessments for large international organisations including the OECD and, before that, the European Commission.
To read Linda's full report of My World 2015 and Mobiles, please click here.
===
To discuss this topic and similar issues related to mobile phones and data collection, be sure to join us for our upcoming online courses on Mobiles for International Development course and Technology for Monitoring & Evaluation!