Deck the halls, wrap some presents and pour yourself a tall glass of eggnog: Cloud storage gives you one less thing to worry about this holiday season.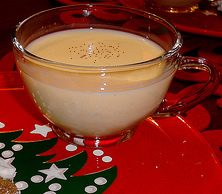 Unfamiliar with cloud storage? Cloud storage is a place that ensures your personal computer files are safe in the event of a computer crash, theft or accident.  We've all heard the horror stories of someone's computer crashing and the subsequent loss of irreplaceable family photos and important documents. Just recently I was in the Apple store and overheard a grieving woman recount how her toddler spilled milk on her laptop. She lost all her files.  I personally have a lot of memories stored on my computer, which I'd be quite devastated to lose.
So how can you have peace of mind when computer hardware is so fickle?  With a cloud backup service you can upload your data remotely, use it to host your files and ensure everything is backed up and safe.  Here are some of the perks of floating your data on a cloud.
Protection
In case of a computer crash, theft, fire or any conceivable manmade or natural disaster, your files are secure.  To restore them, simply download your files back onto your fixed or new machine. It's like they were never gone.
More reliable than external hard drives
Do you use an external hard drive to store and backup data? This is a bare essential for most people; if you're not using one already you are a data dare devil.  Unfortunately, external hard drives crash, too. (I've had three die on me in just the past two years.)  I back up most of my files on a hard drive, but for my most important files—the stuff that I could never replace—I also use a cloud.
Automatic backups
You can choose how many of your files to store in a cloud and how often you want to back them up. For example, my fiancée is writing her thesis, and every seven hours any new work is automatically updated into your cloud storage.  No extra thought is required.  My computer automatically updates once a day – that's sufficient for my needs.
Synchronize data across multiple computers
Are you the type who works on multiple computers and mobile devices?  Find yourself emailing documents to yourself or using a memory stick to transfer files?  A cloud can sync all your files, so whether you're on the other side of town or on the other side of the world your files are accessible and synced when any changes are made.  (No more calling colleagues from the airport asking them to email you a presentation you forgot!)
Sharing with others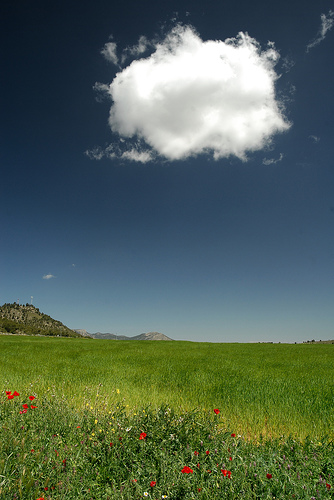 Not comfortable uploading pictures to Facebook, Flickr, or Snapfish?  Or too lazy perhaps to come up with captions?  Cloud storage enables you to quickly and easily share your favorite holiday photo albums with family and friends.  Simply save your files to the cloud and send mom or Uncle Larry a link to where they are stored in your cloud.  Rest assured – most services give you security controls over who can access your files.  Be sure to verify this option before signing up with a provider.
User-friendly options
There's no shortage of cloud providers. Some of the big ones out there are Apple MobileMe, Rackspace Cloud Files, and Amazon S3. I recommend DropBox and JungleDisk as two very user-friendly and affordable cloud storage providers. (JungleDisk is owned by Rackspace and is a front end to Amazon's S3 and Rackspace Cloud Files services).
Cost
Each vendor prices their services differently but you typically pay a monthly fee depending upon how much storage you use. It might not make sense to upload your entire music and video collection since you will be charged a monthly fee and multimedia files are quite large in file size.  Personally, I store most of my videos and music on an external hard drive and only upload files which I would be devastated to lose.  Otherwise, my monthly cloud storage fee would be astronomical.
With DropBox options such as file sync, sharing, and mobile device access come standard.  Choose one of their packages depending on how much data you would like to store in the cloud.
Basic plan:  Up to 2 gigabytes (Free)
Pro50 plan:  Up to 50 gigabytes ($9.99/month)
Pro100 plan:  Up to 100 gigabytes ($19.99/month)
If you only want a package without the bow just to back up your files try JungleDisk's 'Simply Backup' plan. Or upgrade to their Desktop plan for only an extra $1/ month.
Simply Backup:  $2/month plus 15 cents per gigabyte (first 5 gigabytes free)
Desktop plan:  $3/month plus 15 cents per gigabyte (also offers file sync, sharing, and mobile device access)
This season add a cloud to your wish list or gift it to a friend.  The holidays will be merrier knowing your pictures from Italy or your dissertation drafts are safe.
We at TechChange use cloud storage for many of the benefits mentioned.  But we'd love to hear from our readers. Are you or your institution using cloud storage? How so? Post a comment below to share your experiences.