In September 2010, Human Rights Watch (HRW) released a report titled "Looser Rein, Uncertain Gain," A Human Rights Assessment of Five Years of King Abdullah's Reforms in Saudi Arabia. In this report — in the "Greater Margin for Freedom of Expression" section — HRW discusses the paradox between King Abdullah creating a greater space for free expression, but still an ongoing repression of freedom to express critical opinions. HRW notes how the Saudi government censors free speech, with the help of legislation such as the 2007 Law to Combat Information Crimes, and how a new cyber law is brewing that would restrict expression via electronic media.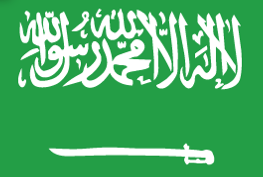 Blogs — along with online forums and e-web publishers — in the Saudi Kingdom will allegedly soon need a license and need to be officially registered with the government. The purpose of this issuance is to "cut down on libel and defamation and is not intended to limit freedom of speech." According Abdul Rahman Al- Hazzaa, Saudi's domestic media supervisory from the Ministry of Culture and Information, the "law will require on-line news sites to be licensed, but would only encourage bloggers and others to register. It seems those most fiercely targetted are the bloggers who earn respectable titles for themselves, such as  Saudi Arabia's 'Dean' of bloggers Fouad Al-Farhan.
Al-Farhan was arrested in Jeddah on 10 December 2007 for content he wrote on his blog. Though Al-Farhan and Saudi Jeans blogger Ahmed Al-Omran blog about similar content, with similar tone, according to Al-Omran: "I guess what did it is a blog he wrote about political prisoners, and the fact he visited them in jail." According to Al-Omran: "All the man did was exercise in his right to free speech. He didn't threaten any one. He didn't call for violence or hate. He just called for what he thinks is his right and freedom of expression and justice." Al-Faran was released on 26 April 2008, but while in prison he was kept alive and well in the cyber world via supporters of the "Free Fouad" campaign.
On the blog Saudi To The Core, blogger Sam Sall says: "The act of writing and expressing one self is an every day act by everyone, don't tell me that people will need licence to write letters or send cards to their loved one…" This will not likely be the case, so why should the blogosphere have restrictions? We live in a digital age where freedom to use and access the Internet needs be enforced as a right. Al-Hazzaa says his plans are not to impose licenses on bloggers, but rather to implement new regulations that "give his department supervisory authority over electronic media, as it has over traditional print and broadcast media and publishing in Saudi Arabia." But what's the difference? Media censorship is media censorship, and license or no license, bloggers are still being monitored, censored and regulated.
The blogger behind the Ftat al-Amal (The Girl of Hope) blog says: "When this outlet became monitored, we put our hands on our hearts."   In light of this new license, I wonder how many opinionated Saudi bloggers are holding their hands on their hearts now.  Rest assured you are being thought of by many amid the world's blogosphere.
In keeping Saudi blogging spirits high, check out Al-Farhan's 25 reasons on Why Do We Blog? After Al-Farhan's release from prison in April 2008, he blogged: "I had previously written 25 reasons why we blog and those reasons, in my opinion, are still strong and valid. After two years of not blogging, I have decided to return to this lovely space, which I have never stopped following, for the third time."
​