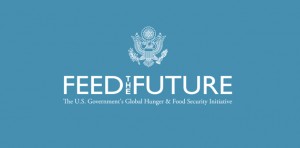 Feed the Future: Annual Report Video
Globally, it is estimated that nearly 1 billion people experience chronic hunger and suffer from undernutrition. To address this issue, the Obama Administration launched the Feed the Future Initiative in 2010 as part of a joint effort with the U.S. Department of State and USAID. Feed the Future represents a 3.5 billion dollar commitment of funding to support a whole-of-government approach to increase global food security.
TechChange was brought on board to help Feed the Future summarize its fourth annual report into an engaging 3-minute video. TechChange worked with staff on the Knowledge-Driven Agricultural Development Project and USAID staff to draft the script, create a storyboard, design the artwork, and ultimately complete the animation featured in the video below.