TC108:

Technology, Innovation and Social Entrepreneurship

Spring 2014 | Facilitated by Nick Martin

Apply Now
Course Description
Since Bill Drayton first put the word "social" before the word "entrepreneur" in 1980 with a keen eye for how the world was going to change, the concept of social entrepreneurship has blossomed into a professional field, complete with thousands of practitioners and an ecosystem of funders, academics, policymakers and volunteers all supporting these entrepreneurs in their efforts to change the world. This birth of social entrepreneurship was sandwiched by the entry into modern society of the mobile phone and the personal computer, two inventions that have revolutionized an individual's relationship with their devices. This has led to the current reality where digital technology influences all aspects of our professional lives. As children of the same era, it is not surprising that social innovation and technology are interacting with each other in constant, often profound, and ever deeper ways.
Course Objectives
During this course, participants will:
Understand how social entrepreneurship and digital technology are combining and shaping each other in new, and sometimes profound, ways.
Explore how emerging technologies are enabling a new generation of social innovations in the delivery of education, agriculture, democracy, and so on.
Design a blueprint for their own social innovation and recruit others to their cause OR be a team member to the development of a colleague's new social innovation.
Create and/or further develop new "Change Shops" on the Changemakers.com platform and explore the possibilities of connecting globally to strengthen and spread a social innovation
Reflect on the increasing potential and pitfalls with regard to the role of technology in social change
Course Price
$345 if application and payment is submitted one month before course starts

$395 if application and payment is submitted by course start date
Group discount rates available. For more details, please contact us at info [at] techchange.org.
Still have questions? Learn more about Our Model | Browse other Courses
Facilitators

Guest Experts
Katherine Maher
ICT Innovation Consultant, The World Bank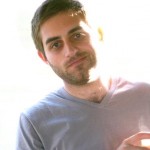 Adam White
Co-Founder, Groupshot.org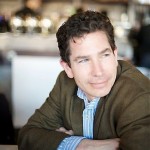 Joel Selanikio
CEO & Co-Founder, Datadyne
---
Platform Screenshots
---